Vegetarian Eating: The Diet That Eliminates Meat
Vegetarianism has gained significant popularity in recent years as more and more people become conscious of their health, the environment, and animal welfare. A vegetarian diet involves the complete elimination of meat from one's meals. It primarily focuses on consuming plant-based foods such as fruits, vegetables, grains, legumes, nuts, and seeds.
Benefits of a Vegetarian Diet
1. Improved Health: Vegetarian diets are generally lower in saturated fats and cholesterol compared to diets that include meat. This can help reduce the risk of heart disease, high blood pressure, and obesity. Additionally, a well-planned vegetarian diet can provide all the necessary nutrients like protein, iron, calcium, and vitamins.
2. Environmental Sustainability: The meat industry is a major contributor to greenhouse gas emissions, deforestation, and water pollution. By adopting a vegetarian diet, individuals can significantly reduce their carbon footprint and contribute to the conservation of natural resources.
3. Ethical Considerations: Many people choose vegetarianism as a way to express their compassion towards animals. By avoiding meat consumption, individuals can help reduce the demand for factory farming practices that often involve animal cruelty.
Types of Vegetarian Diets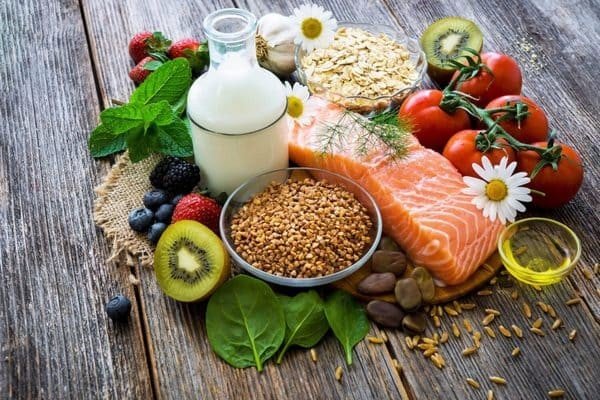 1. Lacto-vegetarian: This diet includes dairy products but excludes meat, fish, poultry, and eggs. Lacto-vegetarians consume milk, cheese, yogurt, and other dairy products.
2. Ovo-vegetarian: This diet excludes meat, fish, poultry, and dairy products. However, ovo-vegetarians consume eggs along with plant-based foods.
3. Lacto-ovo vegetarian: This is the most common type of vegetarian diet. It excludes meat, fish, and poultry but includes both dairy products and eggs.
4. Vegan: Vegans follow the strictest form of vegetarianism. They eliminate all animal products, including dairy, eggs, and honey, and rely solely on plant-based foods.
Tips for a Balanced Vegetarian Diet
Include a variety of fruits and vegetables in your meals to ensure a wide range of nutrients.
Incorporate plant-based protein sources such as legumes (beans, lentils, chickpeas), tofu, tempeh, and quinoa.
Ensure an adequate intake of iron by including leafy greens, whole grains, and fortified cereals in your diet.
Consider supplementing with vitamin B12, as it is primarily found in animal products.
Experiment with different cooking methods and flavors to make your vegetarian meals delicious and satisfying.
Remember, a vegetarian diet can be incredibly healthy and sustainable when well-planned. It is essential to educate yourself about proper nutrition and ensure you meet your body's needs while eliminating meat from your diet. With careful consideration and a variety of plant-based foods, you can thrive on a vegetarian eating plan and reap its numerous benefits.